Sorry, no posts matched your criteria.
30 Seconds On The Great Escape
Queen Elizabeth II Diamond Jubilee Medal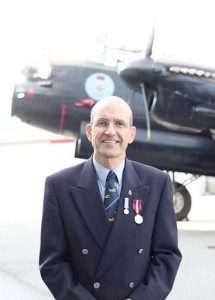 During an awards ceremony at the Canadian Warplane Heritage Museum on Oct. 14, 2012, Sen. Joseph Day presented Ted Barris with a Queen Elizabeth II Diamond Jubilee Medal. The announcement issued with the award said, in part, "the medal is a visible and tangible way to recognize outstanding Canadians … who have built and continue to build this caring society and country through their service and achievements."
[more…]
Commendation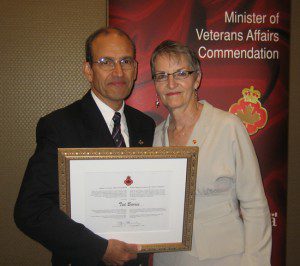 On July 27, 2011, the Minister of Veterans Affairs for Canada awarded 19 citizens his annual commendation. Traditionally, the award is "presented to those veterans … who, in an exemplary way, have contributed either to the care and well-being of veterans or to the remembrance of the sacrifices and achievements of Canadians in armed conflict."
Most of the 2011 recipients are veterans. Ted Barris, a civilian, also received the commendation.
[more…]
About Ted Barris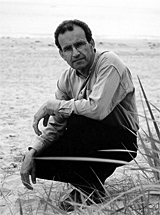 Barris is an accomplished author, journalist and broadcaster. As well as hosting stints on CBC Radio and regular contributions to the
Globe and Mail
and
National Post
, Barris has authored 16 non-fiction books and is a full-time professor of journalism at Centennial College in Toronto. He has also written a weekly newspaper column - The Barris Beat - for more than 20 years.
Search