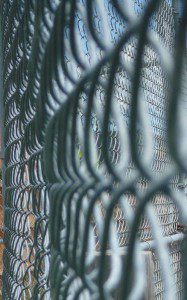 It was about 6:15 the other morning. Nothing was stirring outside. I happened to be out giving the dog one last run past the fire hydrant before leaving for the city. My wife had pulled the car into the street. I noticed her staring straight ahead with a look of total surprise on her face. I looked in the same direction.
There, about 20 metres away, a deer (I think it was a doe) dashed across the road, paused on a neighbour's lawn, then just as quickly bounded several times into a backyard and disappeared over a fence.
"She looked petrified," my wife commented.
"Out of place in a residential area," I added. Although maybe she was just checking out turf she thought was rightfully hers. I thought about that deer several times after that. I happened to be heading into Toronto and in particular got caught up listening to all hysteria about the upcoming G20 Summit.
What has always struck me since the Prime Minister announced the leaders of the 20 most industrialized countries were going to meet in Canada was, why Toronto? And why, in particular, the area bounded by Yonge and Spadina, Lake Shore and King streets?
It seemed to me – like the deer coming to town – that parachuting all those dignitaries into the heart of an extraordinarily busy city for about 24 hours worth of consultation was asking for trouble. And now it appears that's what they've got – trouble with a billion-dollar price tag.
They've erected several kilometres of three-metre-high concrete and steel fencing. At best it's a Toronto Indy-like eyesore; at worst it's a prison-like fortress that's converted the downtown into a major inconvenience. It will scare banks, boutiques, business towers, restaurants and at least one LCBO store into closing for several days. Lost revenue and employee income will result. It has scared off some of the farmers who regularly supply the St. Lawrence Market halls and shops with produce.
Inside the so-called "security zone" city workers and security experts have hauled away garbage cans, benches and bus shelters. They've even removed saplings to prevent demonstrators from using their branches as weapons; it's even suggested removing the trees will improve the sightlines of security snipers. Add to that the presence of water cannons, sound cannons, additional surveillance cameras and hundreds of police officers (from Toronto, York, Peel, Durham, the OPP and the RCMP) running around preparing for riot control, and the resulting impression looks more like a scene from "Escape from the Bronx" than a night out in friendly Hogtown during the annual downtown jazz festival.
Instead, the consequence of this billion-dollar summit of paranoia has everybody looking for trouble. Inevitably, they'll find it. We got a taste of it the other day when several hundred people (one federal cabinet minister called them "violent anarchists and thugs") marched through downtown and demonstrated about everything from poverty to war to health care.
I remember the anti-war protests in the streets of Toronto back in the 1970s. I participated in at least one march to the U.S. Consulate. As students we felt obliged to make the case against the war in Vietnam. Even with thousands of us filling University Avenue, the then Metro Toronto Police only had to bring out officers on horseback to keep the lid on things. The no-man's-land approach this week is way over the top, I think. I don't believe that even the perceived threat requires this proportion of response.
Several people have heard me complain about this over-reaction for the G20 Summit. "So what would you do?" they ask.
Well, if the Prime Minister really wanted the meeting of the world's brain trust to take place somewhere nobody is likely to go, some place easily defended, some place relevant to discussions of global concern, my suggestion would be to fly all the G20 leaders and their entourage to an oil-drilling platform in the middle of the Gulf of Mexico. I think that would work on all counts.
By the way, about the time that the G20 leaders begin descending on Pearson International and/or the downtown security zone on Thursday evening, our daughter will be doing her first set of the evening at a jazz club in downtown Toronto. As it turns out, the club – Gate 403 – happens to be west of ground zero. But while my inclinations leading up to the Summit have been to try to escape from all the commotion down there, I've decided not to run away.
Just like that deer my wife and I spotted dashing through town this week, I intend to stake my claim to a good time in Toronto's downtown. The G20 be damned – I'm going to hear her sing!