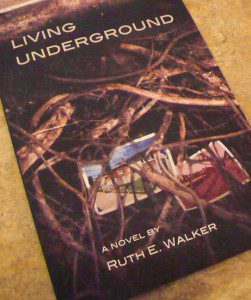 The tension in the room was palpable. It was the Ritz-Carlton Hotel in downtown Toronto. The media and a who's who of the literary community were there. The jury sat quietly. The anxious nominees fidgeted awaiting the verdict. Tuesday night was the moment five Canadian novelists only dream about – a chance to win this country's richest fiction prize, the Giller. Four were waiting to be told they were second-best. One learned from the envelope in (Giller founder) Jack Robinovitch's hand that the prize was won.
"And the winner is…" the representative of ScotiaBank said, "Will Ferguson and '419.'"
"Wow," Ferguson said in response. "I want to thank…" and the list went on. And yes, he thanked his mom. "Number four son did you proud."
Book prizes in Canada have always brought with them plenty of discussion, debate and even controversy. Is the winner really the best fiction in Canada? Does winning – the so-called Giller effect – automatically guarantee the book will become a bestseller? And how much does winning the prize propel an author's career? I leave most of those questions to the literary critics of the country to resolve. They're more qualified than I to pass judgement. However, I do have thoughts about the notion of book prizes and the real winners when it comes to publishing manuscripts.
The first point I'd offer, from some experience, is that the cheque the winner received on Tuesday night is not gravy. It will probably help the writer dig himself out of debt. It's likely the nominees – Alix Ohlin, Nancy Richler, Kim Thúy, Russell Wangersky and winner Will Ferguson – each spent $100,000 writing the books for which the Giller jury awarded one $50,000 prize. Don't believe me? Writing a book takes years – conducting research, organizing thoughts, structuring chapters, and finally (as my father used to say) applying the seat of the pants to the seat of the chair, i.e. time and discipline.
And how do authors make a living during that time? Often they don't. They depend on a spouse's income, liquidated RRSPs, an advance against royalties or a trusting banker with a line of credit to keep them afloat. If you equate writing to wealth, that's a stratosphere pretty much reserved for Stephen King ($39 million), John Grisham ($26 million) and J.K. Rowling ($17 million).
The rest do it principally for the love of the written word. Indeed, sometimes so do the prize originators. I remember years ago when Barb Pratt inaugurated the Blue Heron Book Award for young adult fiction. The nominees came from all over the country to a modest gala in Uxbridge and received the adoration of loyal young readers, a catered lunch and, oh yes, the prize: a gorgeous glazed dish created by then potter Brenda Tucker. Let me tell you, that was a sought-after prize.
For some authors, however, even the road to being nominated for a prize takes more than average Canadians realize. Take for example Terry Fallis, author of "The Best Laid Plans." Fallis, who continues to make his living as a marketing director, began writing the manuscript part-time. In 2007, when he completed it, he couldn't get a publisher to offer him a contract, so he released it as a podcast. Then, on his own, he entered the book for the Stephen Leacock Medal for Humour. And he won. Then, he won CBC Radio's Canada Reads competition as well as a long-term contract with McClelland and Stewart. I was with him at a booklovers event a few nights later.
"I haven't touch down yet," he admitted. "I'm still thunderstruck."
He's completed his third novel and still works as a marketer fulltime.
Sometimes, as with Fallis, winning a prize is the furthest thought from an author's mind. I have long enjoyed a friendship – as a fellow author and lover of words – with Whitby poet and novelist Ruth Walker. As with other writers, her day job is at a desk in the Ontario civil service. But for as long as I've known her, Ruth has worked on a novel that takes an experience with an actual childhood acquaintance, a basement tenant, and explores "the truths we think we know." After countless pitches to publishers and nearly as many rejections – an experience every author's ego must endure – her book "Living Underground" was published earlier this month by Seraphim Editions and launched at Blue Heron Books.
Has it won a literary prize? Well sort of. It was a semi-finalist in the Chapters/Robertson Davies first novel manuscript competition. In other words, it wasn't even published when it gained recognition.
But does Ruth Walker write to win prizes? I doubt it. For many authors, Ruth included, the prize is publication. It's the joy of opening that first box of complete books, smelling the fresh paper and ink, and knowing their ideas are finally out there for readers to absorb. Readers' time and applause are the priceless prize authors crave.