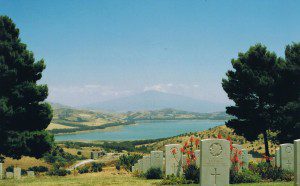 In the early hours of July 10, 1943, along the beaches of Costa Dell Ambra, about 25,000 1st Canadian Infantry Division troops joined nearly 450,000 other British and American soldiers in Operation Husky. It was D-Day in Italy and, up to that time, the largest amphibious military landing ever attempted. It would be the beginning of the end of fascist occupation of Europe.
On that Sicilian landing site, almost 70 years later, is where the Canadian Liberation of Italy tour with Ted Barris begins this May, 2013. You can join Ted Barris and his wife Jayne MacAulay as they lead about 50 travellers retracing the steps of Canadian troops who fought through Italy in WWII.
Highlights of the tour include the landing beaches at Pachino, Sicily, and historic Monte Cassino battlefield (including the abbey).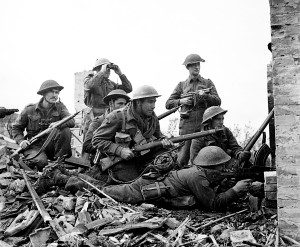 You'll explore the Canadian liberation route to the Adriatic coast including Ortona (Christmas battle site) and Rimini. You'll also take in Taormina's 3rd century BC amphitheatre, and War Graves Commission cemeteries in Agira, Cassino, Moro River, among others. You'll end your tour in Rome with a guided tour of the ancient city. This will be the 10th sold out tour that Ted & Jayne have hosted for Merit guests.
More information – itinerary, booking details, etc. – at the Merit Travel Group website:
http://meritvacations.com/index/vacations/canadians-in-wartime-italy.aspx