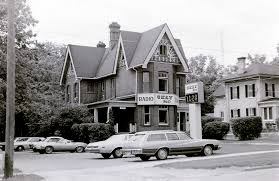 That summer of 1969 came to an end for me with a flourish. I pulled out all my favourite LPs (record albums) from the CKLY Radio (Lindsay, Ont.) library to air that night of the finale. I assembled all the best recording star anecdotes that I could use with each of my choices of songs. I called all my friends who'd been listening to many of my all-night broadcasts from Victoria Day to Labour Day, through that summer, in hopes they would listen. And when 6 a.m. arrived and my final show of the summer came to an end, I signed off.
"That's my final All Night House Party broadcast," I said into the microphone. "Thanks for listening. Maybe I'll see you next year."
That summer I had worked from May 24 weekend – 10 p.m. to 6 a.m., six nights a week – through to the September Labour Day Monday. I was proud of the broadcasting I had done. I was honoured to have gathered a pretty loyal following around the Kawartha Lakes region. And I felt pretty confident the manager of CKLY Radio would invite me back the next summer to repeat the show. (He didn't.) But most important, I deposited my last on-air pay-cheque in the bank. I had worked about 13 weeks. I had added an important broadcast credit to my resume. Even better, I had raised enough cash from my CKLY pay-cheques, to cover my tuition – about $1,200 – to go back to Ryerson that fall and complete the courses for my Radio and Television Arts diploma.
I discovered this week, from data released by Statistics Canada and from listening to senior economist Armine Yalnizyan of the Canadian Centre for Policy Alternatives (CCPA), that by comparison I had it very easy back on 1969. Yalnizyan explained on both CBC Radio and TV that I had probably worked – on average – about 230 minimum-wage hours at CKLY to pay for my undergraduate diploma, while students attending much the same kind of media course today would have to accumulate the equivalent of 570 minimum-wage hours.
"We say to our kids, 'Go to university if you want a good professional degree,'" Yalnizyan told the CBC. "But that's getting more difficult to do."
In other words, tuition – the money today's youth and their families have to save to keep those students in class and accumulating the appropriate credits – costs two and a half times as much today as it did when their Babyboomer parents or grandparents were saving cash for a college or university education 40 years ago. According to the latest research from Yalnizyan's CCPA the smallest increase in the number of hours required to pay for tuition was n Newfoundland and Labrador – about 16 per cent; while Ontario has experienced the greatest increase of minimum-wage work to pay tuition – about 173 per cent.
There're a lot of numbers in there. But what they mean essentially is that our kids and grandkids, trying to pay for their post-secondary educations, have to work at two or three jobs during their down time (usually in the summer) in order to emerge from their holiday break with enough cash in their bank accounts to pay colleges and universities the tuition for the coming year.
In addition to the hardship this whole scenario inflicts on students, it also creates an odd result at colleges and universities, perhaps to their benefit. The post-secondary institutions now have to gear their programs to have students in their halls of higher learning not for three or four years. Now the students enroll in programs over a period of five or six years, inflicting even greater hardship on families funding their kids' education. And if the students can't raise the cash in their savings accounts, it means they have to go further into debt, not by just a few thousand dollars, but more often by tens of thousands of dollars.
"I'll be paying off my student loans well into my 40s," I remember hearing one of my students lament.
Just this week, I overheard a number of my own journalism program students. They were discussing the nature of the courses, the background of the students and the tuitions they paid for their educations. Typical are the tuitions for University of Toronto (Scarborough College) – somewhere in the neighbourhood of $8,000 per semester. That's about five times what I would have paid 40 years ago. But when I asked one of my students about the UTSC tuitions, she shocked me.
"That $8,000 is nothing," she said. "I'm an international student (from outside Canada). Our tuition for the same course is nearly four times that amount, over $30,000."
I wondered how many more summertime all-night shows I might have had to broadcast had I been an international student. I'd never have made it.