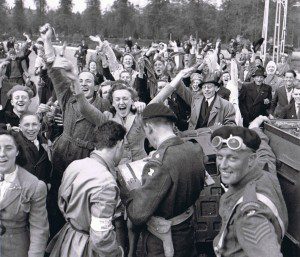 They said 2010 would be the last hurrah. The parades, the observances, the remembrances would never happen again. Officials claimed the vets and the community had acknowledged it all…  for the last time. Well, apparently not. For those who know anything about the Netherlands, the Dutch never say never. And so we're going back – for the Holland Liberation Tour 2015.
Our plans are to join the 70th anniversary commemoration of Canada's role in securing victory over Germany's occupation army and liberating the people of the Netherlands.
The tour – organized by Merit Travel – includes visits to historic sites and attendance at commemorative events, including: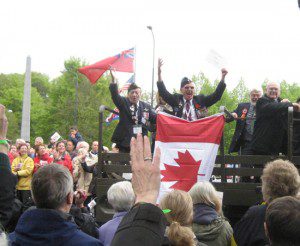 "Bridge Too Far" site at Arnhem, National Liberation Museum and cemetery at Groesbeek, participation in Holland's annual "Silent March," attending Canadian commemorations of the surrender at Wageningen, travelling to Walcheren Island where Canadians completed the liberation of the Scheldt Estuary… And we'll join the VE Day festivities at Apeldoorn, to celebrate the 70th!
It's a springtime journey when tulips bloom and the Dutch pay homage to their Canadian liberators.
See more at the Merit Travel site for detailed itinerary and package prices.