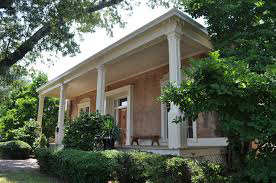 It's rather unassuming, yet quite historic. It doesn't dazzle with extraordinary colours or flashy architecture. To the contrary, its simple lines, modest proportions and utilitarian features speak more of its being a family dwelling than a historic building. But in the City of Atlanta, the Grant Mansion has a unique distinction. It's one of the few Civil War period buildings not destroyed in the burning of the city 150 years ago by Union Gen. W.T. Sherman. Initially, its survival is attributed to one odd factor.
"Because Union troops found Masonic paraphernalia in the house," documentation at the historic site explains today, "(soldiers) were instructed not to harm the houses of Masons."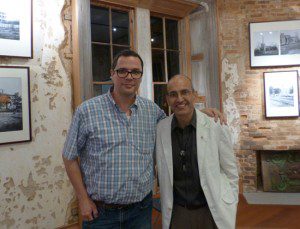 Last Thursday evening, I was invited to the Lemuel P. Grant Mansion, according to the poster, to speak about "research and why/how preservation is crucial … (covering) myriad experiences and knowledge saved by preservation." As it turned out, I need not look much further than the mansion itself and the man who had asked me to speak. David Mitchell, 41, is a businessman with deep roots in Georgia (his father M.H. Mitchell was once the mayor of Rome, Georgia). Despite "myriad experiences" himself, the younger Mitchell has decided – almost single-handedly – that he must motivate his peers to do more than pay lip service to the maintenance of Atlanta's, indeed Georgia's heritage.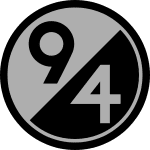 Twenty years ago, while most of his classmates were pursuing fame and fortune, Mitchell became infatuated with history and artifacts. Among other things, he was drawn to reunions of Second World War veterans, in particular those who'd served in one of Gen. George Patton's armies, the 94th Infantry Division. He befriended scores of these story-telling vets; in return they began giving him their wartime effects – flags, badges and military memoires. The vets and their memorabilia began to consume him. He boxed them, catalogued them, and moved them from place to place, ensuring their safety. For David Mitchell, their preservation became a vocation.
"Suddenly, my rogue way of doing things took over my life," he said. "I would volunteer to take everything and their stuff – that's not mine – came into my care."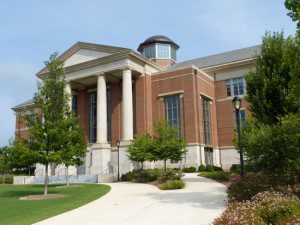 For Mitchell, however, preservation moved from collecting to housing. And eventually he created a foundation in his father's name and persuaded the University of Georgia, in Athens, Ga., (UGA), to assume responsibility for itemizing and making available for research all the "stuff" of the 94th Infantry Division. It's now housed at a modern new facility at UGA, called the Richard B. Russell Special Collections Library, where I spent last week delving into its 49 linear feet of boxed history.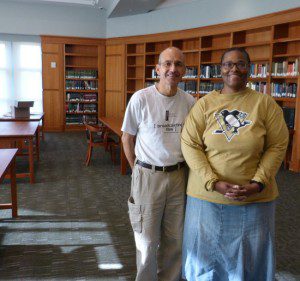 Coincidentally, as I sifted through the memoires of the men who bore the brunt of the Battle of the Bulge (the German army's counter-offensive westward from the Rhine the during the winter of 1944-45,) I met another remarkable history preservationist. At an adjacent table in the Russell Library, Chana Kai Lee was hard at work. Known for her writings on African American studies, Dr. Lee made her way through an equally daunting number of archive boxes pursing untold stories in the history of the U.S. civil rights movement.
"African Americans don't talk a lot about the physical and mental cost of such movements," she said.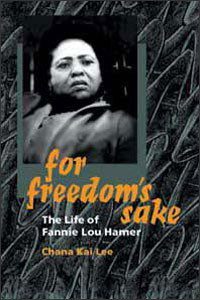 Dr. Lee has already unearthed the extraordinary story of Fannie Lou Hamer in a book called "For Freedom's Sake." In 1963, Hamer and a group of other Mississippians trekked to South Carolina to secure African Americans there the right to vote; during her return trip, Lee discovered, Hamer was arrested, jailed and savagely beaten by police. Nevertheless, Hamer moved to the national stage, attracting the attention of Martin Luther King Jr. and other civil rights leaders not only about voting rights, but also about economic justice for black Americans. Lee concluded that while Hamer won numerous battles for her fellow citizens, she also fought breast cancer, diabetes and "ended up a broken woman."
The story that Dr. Lee is attempting to explore and preserve at the facility, where we were working last week, is that of Juliette Derricotte. One of nine children born in the late 1800s, Derricotte learned that the colour of her skin would prevent her from advancing her education. Undaunted, she earned a scholarship, enrolled in the YWCA and campaigned around the world for equality in education. In 1931, she died in a car crash, after which there were charges of racial mistreatment.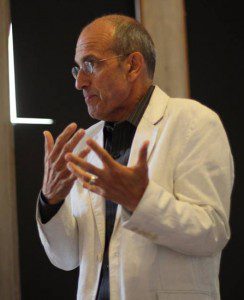 "We're very proud as a nation for what we've done in the area of civil rights," Dr. Lee explained, "but nobody realizes the price these people paid."
Moved by the passion and enthusiasm of people such as David Mitchell and Chana Lee, last Thursday night at the Grant Mansion, I spoke to its support group. I noted that their colleagues – Mitchell and Lee – are blazing an extraordinary trail. They've taken on the pursuit of history, not just as a matter of study and enterprize, but more important as a mission of preservation.