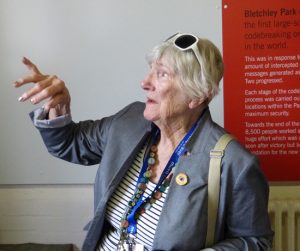 She strode toward the building with a protective rampart in front of it. As I watched her, I sensed she needed to find something, maybe something tangible from long ago. Once inside this rather plain building, labelled simply Block B, her pace slowed. Inside, she passed glass exhibit cases and along walls laden with images and captions from the past. Then, she spotted it.
"There. That's not exactly the same thing, but it's like the one I worked on," said Theo Hopkinson, now nearly 90.
I asked what she was looking for.
"A teleprinter," she said. "We used them to key in messages."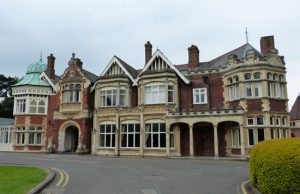 This place – Block B – was at the heart of Bletchley Park, where as many as 10,000 people (mostly women) worked during the Second World War, to intercept, decode and pass along to British Intelligence strategic information transmitted on the Enigma encryption machine, portrayed in the recent movie "The Imitation Game." Only for Theo Hopkinson (née Hopkins) teleprinting at Hanslope Park, her secret wartime workplace, this was no imitation. Her country was at war and she worked in total secrecy.
"When we signed the Official War Secrets Act, we knew we were in very big trouble if we talked about anything we were doing," she said. "Proof of the secret's success was we were never bombed; the Germans never knew what we were up to."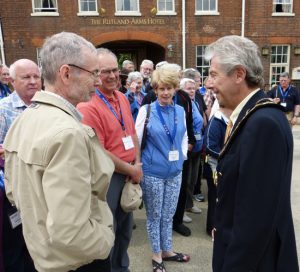 Theo Hopkinson joined an overseas tour of Canadians I led last week; we spent 10 days exploring secret wartime sites such as Bletchley Park and Churchill's Cabinet War Rooms deep under London. I also learned during the tour that the Second World War might well have lasted until 1947 were it not for the work of thousands like Theo and another secret soldier, Bill Tutte, whose story I discovered thanks to a retired math prof from Ontario. A couple of days after our visit to Bletchley (thanks to a suggestion by Bill Cunningham, retired head of mathematics at the University of Waterloo) our tour travelled to Newmarket, in central England, and was welcomed by Newmarket's mayor, Andy Drummond, and by Richard Fletcher, secretary of the Bill Tutte Memorial Society.
"(Dwight) Eisenhower said, 'Tutte shortened the war by two years and saved 20 million lives,'" Fletcher told us in front of a sculpture of marine-steel plates with teletype dots revealing Tutte's portrait, "all saved by this boy from Newmarket."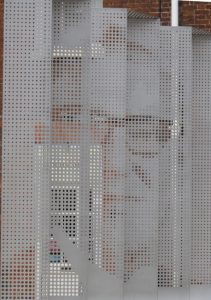 In 1941, with cryptanalysts and military communications personnel all secretly decoding Hitler's Enigma messages at Bletchley, the installation's chief thinker Alan Turing interviewed a young graph theorist and mathematician from Trinity College, Cambridge University, named Bill Tutte (who would later immigrate and teach in Canada). Tutte focused on Lorenz, another Nazi messaging system the Allies had heard on radios, but had never seen. While Enigma coded short tactical messages (for German commanders on the battlefield), Lorenz encrypted longer, highly sensitive communications that Hitler sent to members of his High Command. Bill Cunningham, who had studied under Tutte at Waterloo in the 1970s, said figuring out Lorenz became Tutte's job.
"Bill managed to solve the key, the obscuring data used to encrypt and decrypt a message," Cunningham said. "He was looking for patterns, mathematics basically, and figured it out."
In other words, over a period of weeks, by intellect and intuition alone, Tutte managed to accurately break the Lorenz code and determine its mechanics. A new team emerged at Bletchley, under engineer Tommy Flowers, who in turn built Colossus, the world's first programmable electronic computer, according the Richard Fletcher, "giving Allied intelligence (access to) German strategic intentions and capabilities."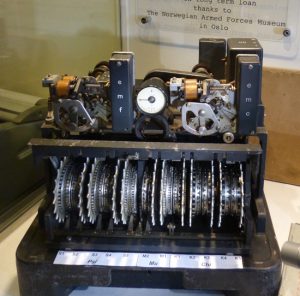 How did Bill Tutte's deductions shorten the war? In July 1943 (after setbacks at Kasserine Pass in Tunisia and Dieppe in France), the Allies understood that Russia held the key to defeating Hitler; at Kursk, southwest of Moscow, in the largest engagement of armour ever, the Allies ensured that Russian tanks outnumbered German tanks; as well, German signals via the supposedly unbreakable Lorenz code machines, revealed enemy misgivings about the battle. Thanks to Bill Tutte, the British were able to fully inform the Russians and assist them to victory.
"The Russian commander was so impressed that he thought the British must have had a mole in German Army headquarters," Richard Fletcher said, "which in effect we did!"
Prof. Cunningham said after the war Bill Tutte sought out teaching opportunities and moved to Canada. For a time, while instructing at U of T, he even commuted from a residence near Uxbridge, Ont., which Cunningham said Tutte referred to playfully as his "mathematical research institute."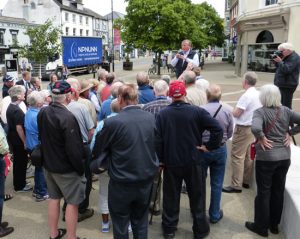 Meanwhile, teleprinter operator Theo married Dennis Hopkinson, a radio technician she'd met at Hanslope Park and they too immigrated to Canada. Recalling how some of her work had enabled the Allies to retake Warsaw in 1945, she grew emotional and proud of her wartime service.
"These people were unsung heroes," she said. "When the war ended, they went back to their lives and nobody knew what they'd done."
As our tour group made its way back to the bus, I paused to ask Richard Fletcher why the story of Bletchley Park had become so popular in recent years, but not the work of Bill Tutte. If Eisenhower was right and cracking the Lorenz communications system had shortened the war, why were Tutte and Colossus so invisible?
"Maybe by the time Tutte's story came out in the late 1990s," Fletcher said, "the stage was full. … There were already too many heroes."
I suggested to my fellow travellers that Theo Hopkinson and Bill Tutte may be unsung, but thanks to our visit last week, not forgotten.