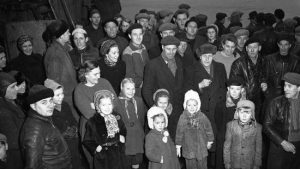 A number of weeks ago, neighbours and friends gathered in the basement of the United Church in my town. The church auxiliary served sandwiches, cakes, cookies, coffee and tea. A Syrian family had finally arrived in this community and the gathering at the church allowed townspeople to greet and meet them. They kept thanking the town for its generosity and initiatives to help. One thing the couple said that first day we met has stuck with me.
"Thank you for this welcome," they said.
I couldn't get their sentiment out of my head. Knowing what I've read and seen in the about the travails of refugees from Aleppo, Syria, it seemed so appropriate, natural and fitting that we should welcome them and that they should come.
When they thanked those in church basement, I was tempted to say, "Well, it's our nature." But it might be better to say, "Well, it's our politics." But even that wouldn't have been quite accurate, since politics generated Bill C-51 to broaden the powers of federal government agencies to share information about individuals more easily. Both the Conservatives who introduced and passed the bill and the Liberals in Opposition supported it. Despite that, Canadians have felt a greater tendency to extend a helping hand, of late, than our southern neighbours.
And maybe that Canadian gesture – as evidenced in the 1980s for the tens of thousands of Southeast Asian refugees (the so-called "Boat People") and again in the '90s for Kosovo refugees – shouldn't be so reactive. Maybe this country ought to consider the proactive benefits of inviting those whom other nations – principally the United States led by Pres. Donald Trump – consider a threat.
Since, for example, Asghar Farhadi, the motion picture director whose film "The Salesman" is up for the Best Foreign Language Film Oscar, cannot attend the Academy Awards ceremonies on Feb. 26, because he is Iranian, maybe Canada should intervene. Not to fight the Trump ban, but to make the artist a more attractive offer.
Why not encourage the Canadian Film Centre in Toronto to have such the noted director work in residence with up-and-coming Canadian filmmakers? Why not have Farhadi groom the next generation of motion picture genius, right on the doorstep of a United States that lumps him into a category of undesirable immigrants.
"I believe the similarities among human beings on this earth … far outweigh their differences," Farhadi offered in a statement to CNN; and to my ear at least, that resonates as very Canadian.
It seems to me there are high-profile athletes Canada might court with its more egalitarian view of immigrants. For some years now, soccer player and decorated track and field star Mo Farah has lived in the United States. As a native of Somalia and then a nationalized British citizen, Farah has resided most recently in Oregon, where a number of track and field stars have settled and trained. He won gold medals in the 5,000 and 10,000 metre at both the 2012 and 2016 Olympic Games. But to quote Jack Corkery, of The Phoenix newspaper:
"To Portlandians (Farah) is a neighor. To his countrymen, he is an Olympic hero. To Muslims, he's an inspiration. To the Queen of England, he's a Knight, (but) to President Donald Trump he is a potential terrorist."
Maybe Athletics Canada, the national sporting body, ought to make Farah an offer to reside, train and represent this country, where patriotism is not coloured by race or religion.
And why not take that notion and apply it to the halls of higher learning? Why not try to attract young women and men to universities and colleges in this country, where perhaps scholarships are not as handsome, but where one's background is celebrated not tarred by an executive order.
I was reading an issue of the University of Toronto News this week. The day after the U.S. presidential election – Nov. 9, 2016 – no fewer than 10,000 Americans visited the U of T website future.utoronto.ca, according to reporter Geoffrey Vendeville. It prompted this assessment from Richard Levin, the University registrar.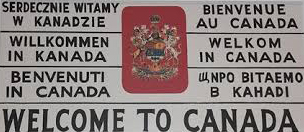 "Canada is a model for tolerance and inclusivity," he told Vendeville, "and many students are looking for an opportunity to study in that environment."
Similarly, the New York Times has reported that American university admission officials are concerned that Trump's position could also jeopardize enrolment of international students in the U.S., and not just from the countries named on Trump's temporary ban list, but also China and India.
Such nations have a long had close connection with Canadian post-secondary institutions. Perhaps now more than ever those halls of higher learning should openly exhibit this country's inclusive view of the world.
That greet and meet afternoon for the Syrian family at the United Church, a few weeks ago, showed the passive welcome that Canadians have given immigrants eager to contribute here. That attitude is not new, but perhaps it's time this country rolled out an even more visible welcome mat.