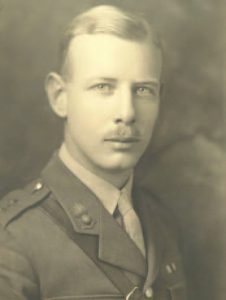 Early in 1943, the military planners in London, England, coped with the ebb and flow of the Second World War, but they did so secretly. Squirrelled away in his tiny office at the British War Office, an experienced Canadian-born artillery officer grappled with a logistics problem about an upcoming military operation. But the stress proved overwhelming for hm. He couldn't sleep. He couldn't focus. To switch his mind off before bed, he tried reading detective stories. Then, he tried something completely different.
"I set up a fly-tying table," Charles Falkland Loewen wrote in his memoirs, "and before going to bed sat down to tie a fly or two. I found that this absorbed one's complete attention … and really unbuttoned my mind from current problems."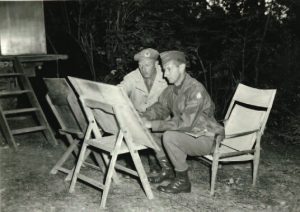 Loewen – the son of a B.C. rancher, at 17 a graduate of Kingston's Royal Military College, and eventually a distinguished veteran of the British Royal Field Artillery with experience in Palestine, Egypt, Burma, India and (in WWII) Italy – was handed logistical calculations for a future amphibious mission. He produced a document called, "Problems of the Invasion of North West Europe," a.k.a. Operation Skyscraper the plan to invade Europe. It became  the Allied armies' bible on operations for putting fighting troops ashore in France.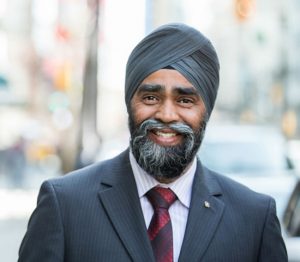 In other words, much the way current Defence Minister Harjit Sajjan has been accused of taking credit for his role in the Afghanistan War, so could those inside the Supreme Headquarters Allied Expeditionary Force (that is Bernard Montgomery, Dwight Eisenhower and the rest) be accused of taking credit for what an otherwise unknown Canadian officer, Charles Loewen, had accomplished as an unheralded "architect" of D-Day.
I write this not to defend the embattled Minister Sajjan, but to point out that both military history and military operations are fraught with countless examples of unrecognized strategists, invisible brilliance in the trenches and uncommon valour that often gets no credit. But, as in the case of Sajjan, it sometimes ends up on the curriculum vitae of any number of witnesses, participants or commanders. It's what interim Conservative leader Rona Ambrose described in the House of Commons as "stolen valour," that is, taking credit for the actions of others.
But allow me to offer some of the facts in this story. On April 18, during a speech delivered to an audience of security experts in New Delhi, India, Minister Sajjan offered an interpretation of the largest Canadian operation in the Afghanistan War.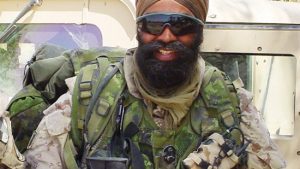 "On my first deployment to Kandahar in 2006," Sajjan said, "I was the architect of Operation Medusa where we removed Taliban fighters off the battlefield … and I was proudly on the main assault."
Operation Medusa was indeed a Canadian-led offensive carried out in what was called "the second battle of Panjwaii," between Sept. 2 and 17, 2006. At the sharp end of the assault, the 1st Battalion of the Royal Canadian Regiment Battle Group took on as many as 400 Taliban fighters, holed up in a last-stand location known as the "White School."
The battle is regarded as the biggest set battle of NATO's war in Afghanistan; that is, it was a major frontal attack on Taliban forces in hopes that NATO forces could destroy their enemy. The resulting engagement, however, proved a desperate struggle that took the lives of five Canadian troops, but ultimately crushed the Taliban in that sector. A Canadian veteran heard on CBC Radio this week, summed it up this way.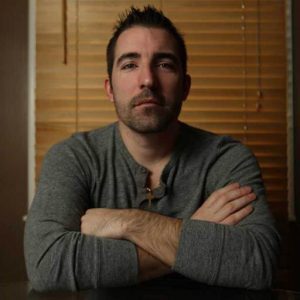 "Commanders sent Canadian soldiers forward in a frontal assault," Bruce Moncur told The Current. "The result was we were nearly surrounded. We had to fight for our lives." Moncur was shot three times during the battle; in a surgical operation later he lost five per cent of his brain. And yet when asked about its significance, he said, "It was for us the biggest battle of our generation … our version of Juno or Vimy Ridge."
As far as Sajjan's role in the battle, records indicate he served as a liaison officer with Task Force Kandahar. "Harj," as he was known, was considered an effective intelligence officer, providing his insights both as a former detective with the Vancouver Police Department and as a veteran of a tour in Bosnia and three in Afghanistan.
The then commander of NATO forces in southern Afghanistan, Brig.-Gen. David Fraser told the Toronto Star this week, that Sajjan's intelligence work in the field drove several large-scale theatre-resourced efforts, including Op Medusa." But it appears he was not part of the command's decision-making process. Hence, his remarks as part of his apology.
"Our military successes are the result of the leadership, service and sacrifice of the many dedicated women and men in the Canadian Forces," he said.
In other words, as most Canadian veterans are wont to say, it's not who gets the credit, it's that objectives were achieved and battles won. So, Harjit Sajjan's error may not have been stealing valour, but attempting to stand out from among this country's generally unheralded war heroes.