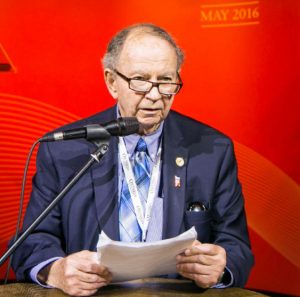 A few weeks ago, I read a story about the end of an era. A man who'd come from a family-run gourmet meat business and then had been elected to the Ontario Legislature in 1985, was stepping down. Monte Kwinter had served his constituents in the riding of York Centre for 32 years, but now he was retiring. The Toronto Star's Robert Benzie asked the former solicitor general about his decision to leave.
"I am proud of what we accomplished during that time in my riding," Kwinter told Benzie. But then the 86-year-old Member of Provincial Parliament added something I didn't expect when he said:
"It's time to turn over the reins to a new generation."
I thought about that notion for a while. I wondered about the sort of mental tug-of-war Kwinter might have experienced reaching his decision. I'm sure he must have listened to political colleagues (and probably his own subconscious) argue that service has no time limit. Indeed, on top of his ministerial duties, Kwinter has worked tirelessly for Jewish causes and for constituents facing disabilities.
And when, if ever, does a commitment to community end, unless a politician is voted out of office? Clearly, as the oldest sitting MPP, having served under three different premiers, there seemed no need to step down. But suggesting it was time "to turn over the reins" must have tugged just as powerfully in the opposite direction.
For as long as I have been a professional writer, broadcaster, and author, not to mention an adult baby boomer, I've heard and understood the calls from the generations following in my footsteps to consider stepping aside gracefully at age 65, to let the younger generation take over. In fact, the U.S. polling company Gallup reported recently that the average retirement age, 61, is the highest in a quarter century.
Studies in recent years have shown that the next generation, whom demographers call the millennials, find themselves with plenty of education, plenty of skill, but not many opportunities. One survey I read concluded that growth rates for positions in computers, for example, favour boomers. While millennials made up 32 per cent of computer worker positions, and boomers only 11 per cent, the growth in salaries and opportunities favoured boomers by 20 per cent. In other words, according to that job category, boomers blocked millennials from better job promotion, higher income, and improved standard of living.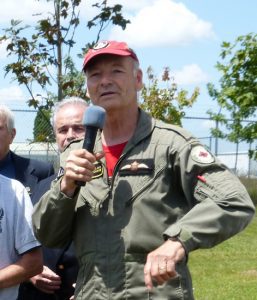 I think I prefer to look at the needs of a next generation less from an economic perspective and more from an ethical one. A few weeks ago, I was invited to speak at an air force event near the airport in London, Ont. My talk paid tribute to the 100th anniversary of the Battle at Vimy Ridge. The bigger attraction at the event was the arrival of two Great War aircraft, Nieuport fighters, flown by veteran pilots Dave Wilson and Allan Snowie.
During a ceremony commemorating the role Billy Bishop played flying his Nieuport over Vimy in 1917, pilot Snowie talked about the decision to give preference to older pilots to fly the vintage Nieuports over Vimy last April. He suggested it was time for younger pilots to be in the limelight. And he quoted Prime Minister Justin Trudeau:
"Young people aren't just the leaders of tomorrow," he said. "They're the leaders of today."
Anyway, all this to say that I recently made a significant decision in my professional life. A couple of months ago, just as the winter/spring semester wound down at Centennial College, where I've been teaching journalism and broadcasting since 1999, I decided to pay a visit to the human resources officer at the college's main campus. I had phoned ahead to let him know I would be retiring from my instructing position as of June 30, 2017. A few weeks later, I walked into his office – it was more like a cubicle with a computer and a couple of empty desks – where he sat me down, leaned over the desk and greeted me.
"So, are you ready for retirement?" he asked with a forced grin on his face.
"You don't know anything about me, do you," I said rhetorically.
He fumbled for a second, trying to find a response, but couldn't.
"I've been a freelance writer for almost 50 years," I said. "And I'm just going back to where I came from."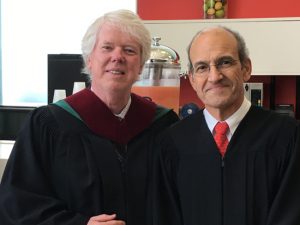 In retrospect, I guess what I've also recognized as I've come to this decision, is that I've taught news reporting, editorial, copy editing, interviewing, law and ethics, broadcast history and online journalism in a certain way for nearly 20 years. It makes perfect sense in a profession that changes as quickly as the time it's taken to write this column, that it's time for the next generation of journalism professors (maybe even some from among the hundreds of young men and women I taught) to teach the new skill set the way they see best.
MPP Kwinter and pilot Snowie are right. It's their time to lead.