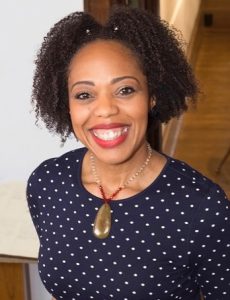 I wouldn't have known that she was my neighbour. But it turns out that in more ways than one, she and I have been connected. First, we have both supported the arts and those who create them. Next, we are both the children of immigrants. But for me the surprising aspect of our neighbour connection is that Aileen Hill and I both have Scarborough roots.
"I was born here," she told me, "then, moved with my family to the Caribbean, but have now come back to Scarborough."

Now, Ms. Hill and I haven't actually physically lived as neighbours, but she and I found ourselves connected – along with 148 other residents of the Toronto east-end community – thanks to an online initiative called "150 Neighbours." With the final weeks of Canada's sesquicentennial upon us, I recently received a call, asking if I would participate in a social media program designed to commemorate Canada's 150th anniversary in Scarborough. I was flattered to be considered in this photo-documentary series celebrating local accomplishments in that part of the GTA.
For those who don't know, Aileen Hill is the force behind Precious Gems, which started some years ago as her class project designed to give young people (without ready access) opportunities to express themselves artistically. With a York University degree in psychology and years of experience in the hospitality industry, she turned her attention to kids wanting a chance to explore art. In 2005, Hill's initiative had become part of the Kingston/Galloway/Orton Park community in Scarborough, with a mission.
"I believe that imagination and creativity create amazing memories that are great building blocks to nurturing the self-expression and confidence that young people need for the rest of their lives," Hill says on her Precious Gems website. "I want to facilitate these experiences for youth everywhere."
The Scarborough connection for me goes back to my childhood, when my family – then just my mother, father and I – moved from Toronto's Annex (before it was the Annex) in the early 1950s to a post-war neighbourhood just off Kingston Road. Then, in 1953, when my sister Kate arrived on the scene, we moved to the village of Agincourt, about to be absorbed by Scarborough.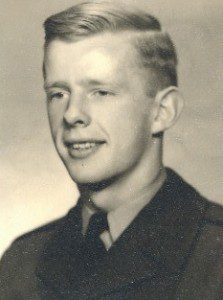 I attended public school in Scarborough. I learned my first sense of community there. And my teachers first inspired my curiosity for reading, but mostly for writing. I told Mike Malott, my Grade 5 teacher at North Agincourt P.S. in 1959, that I planned to be a writer. And Mr. Malott made sure I had every opportunity to reach that goal.
As one of the 150, I'm in some pretty august company. There is former Ontario Lieutenant Governor David Onley, as well as former banker turned philanthropist and MPP, Mary Anne Chambers. Aside from Scarborough notables at Queen's Park, there's a host of sporting celebrities, such as race driver Paul Tracy, former NBA Raptor Jamaal Magloire, and NHLer Anson Carter.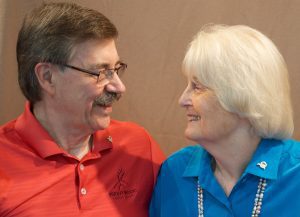 Perhaps less known, but equally important to society, Brian Philcox and Bonnie Buxton are among the 150 for their innovative work at FASworld, studying and preventing the effects of fetal alcohol syndrome on the unborn. From the high-profile entertainers' ranks, of course, there're the Barenaked Ladies, Maestro Fresh Wes Williams and Mike Myers, the comedian who, it seems, has made a career of being an ambassador of his community and his country.
"I challenge the world, in the history of nation-states," he commented in a CBC TV interview, "to find any other country that's tried to get it right as much as Canada has."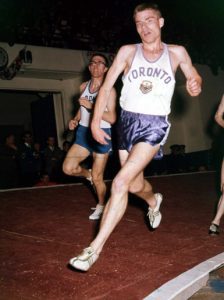 I was told by the researcher who interviewed me that appropriately among the instigators of this 150 Neighbours project was Bruce Kidd, currently the principal of the University of Toronto, Scarborough College. Kidd, now 74, was an inspiration to a generation of long-distance runners – myself included – when he won gold in the Six Miles and bronze in the Three Miles events at the 1962 British Empire Games and competed as an Olympian in the 1964 Summer Games. Kidd has been a tireless campaigner for equity in sports. But I most respect him for an instance in which he famously refused an NCAA scholarship when an American scholar referred to Canada as "a backwater" place to study.
"I will never forget how angry that made me," he said. "I decided to stay and study in my own country. I chose Canada."
The college where Principal Kidd now presides was created by another of the 150 Neighbours in the photo documentary assembled during this sesquicentennial year. John Andrews came up with Scarborough College's unique Highland Creek Valley-side design.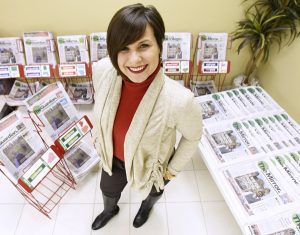 Another of the 150 Neighbours is a former student of mine. Georgia Balogiannis grew up in North Scarborough, completed her studies in our Centennial College journalism program and then progressed in her career, by way of an internship, into the Metroland Media organization. She tried radio and television, but eventually returned to Scarborough to become managing editor of Metroland Media Toronto, including The Scarborough Mirror, where she first did a co-operative placement.
"Scarborough is my success story," she told the 150 Neighbours people. "It's where my family is … It's my foundation."
That goes for at least 150 of us.