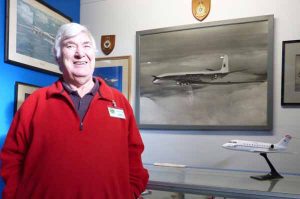 It didn't appear too busy that day when we pulled up. We walked to the entrance of the museum, which was essentially a number of aircraft hangars strung together near the airport in Victoria, B.C. As soon as we came through the front door, we were greeted by the cashier taking admissions and a man wearing an identification badge. It read Volunteer – Robbie Anderson.
"Hello," Anderson said pleasantly. "I'll be your personal guide today."
Well, that was new. I've visited a lot of museums in my time, but not unless I had specifically arranged for a guided tour, had I ever been personally greeted at the museum door that way.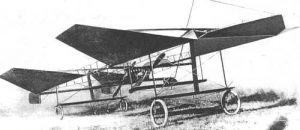 But as Anderson explained, if enough volunteers are on hand, that's the way they do things at the British Columbia Aviation Museum. In his 70s and clearly in love with his part-time hobby – escorting visitors around the facility – Anderson apologized upfront that he would be pausing a little longer at some of his favourite exhibits, including the Gibson Twin Plane, the museum's homage to aviator William Wallace Gibson who built and flew his B.C. powered airplane with two spruce-framed wings, a six-cylinder engine and four bicycle wheels as landing gear. On Sept. 22, 1910, Gibson got the plane airborne for 200 feet, but crashed into a bluff of oak trees.
"That doesn't matter," Anderson said of the crash. "He was the first Canadian ever to pilot a completely Canadian-built aeroplane."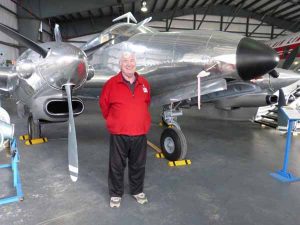 It doesn't happen all the time, but taking in a museum when there's somebody there by your side to offer an explanation, I find, is the best way to experience history. Robbie Anderson spent pretty much the next hour and a half guiding us through the museum, showing us warplanes, early passenger planes and aviation oddities. Not only did our personal guide give us the specs on the aircraft on display, however, he also made the stories of those who designed and flew these aircraft come to life.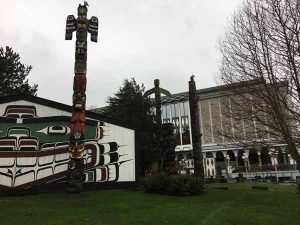 As well, on Vancouver Island this past week, I had occasion to spend a few hours at the provincial museum. On all previous visits, I'd always gone to the Royal B.C. Museum for its archives to do research. This time, however, I decided to walk through as a tourist to view the museum's exhibits. Among the most impressive displays were its Pacific Coast indigenous artefacts, and its natural history dioramas complete with huge prehistoric millipedes and woolly mammoths.
But again, it was the human touch that made the difference. As I walked through a replica of a B.C. town from the early 1900s, I passed the entrance to a CPR train-station waiting room, with a "Port Moody" sign above it.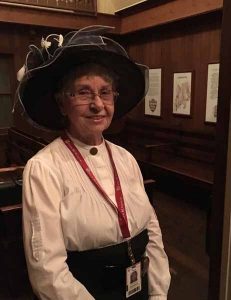 "Is your train on time?" a voice called out from inside the room.
"Don't know," I answered, deciding to play along. I entered and a woman in period costume – a wide-brimmed hat, business skirt and coat – pointed to the train schedules on the wall. They indicated the departure times to destinations such as Calgary, Montreal and Halifax. The reenactor said she was leaving for Winnipeg. Then I asked if she could step outside her character. "Who are you, really?"
She told me her name was Barbara Marshall, and that she'd recently retired from a long career in the financial industry. Inclined to stay as busy and productive in retirement, she took on the part-time position of portraying people in Old Town, at the museum. So, she'd learned as much as she could about the CPR station in Port Moody at the turn of the 19th century and several afternoons a week chatted in-character with museum-goers. Finally, I asked Barbara's alter ego, "Why would a woman in 1900 be headed from B.C. to Winnipeg?"
"Simple," she said in character. "It's booming and there're jobs for women there."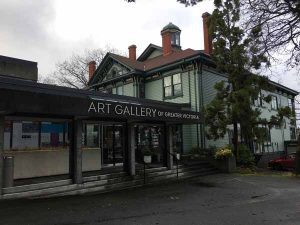 Later in the week, I took in the Greater Victoria Art Gallery, where indigenous artwork was among the most dazzling I've ever seen. But the hidden gem of the gallery, to me, proved to be its collection of paintings by legendary Pacific Coast artist Emily Carr. Of course, the canvasses depicting totems took my breath away. But what made the visit most memorable was the voice of Carr, not actually a recording, but quotations from her journal. Carr expressed her admiration for the grandeur of coastal rain forests in paint, of course, but she wrote about them just as vividly.
"There's a torn and splintered ridge across the stumps I call the screamers," she wrote on a visit to a logging area near Victoria in 1939, just before she painted images of the scene. "These are the unsawn last bits, the cry of the tree's heart, wrenching and tearing apart just before she gives that sway and the dreadful groan of falling, that dreadful pause while her executioners step back with their saws and axes resting, and watch."
Once again, history is more than artefacts, old photographs and glass-cased displays, when its witnesses are there to put a face on it.