Barris offers take on PTSD at Sherwood Park "Chautauqua"
August 10, 2017 @ 7:30 pm

-

9:00 pm

$10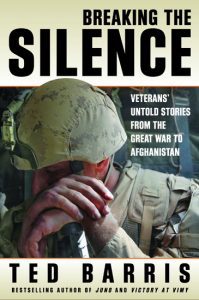 "Never talked about it." That's what most people say when they're asked if the veteran in the family ever shared wartime experiences. Describing combat, imprisonment or lost comrades from the World Wars, Korean War or Afghanistan is reserved for Remembrance Day or the Legion lounge. Nobody was ever supposed to see them get emotional, show their vulnerability. Nobody was ever to know the hell of their war.
"My Journey with Veterans" is Ted Barris's contribution to the summer Chautauqua at Festival Place, Thursday evening, August 10, 2017.
Over 40 years ago, Ted Barris began his "journey with veterans." Because of his unique interviewing skills, he found that veterans would talk to him, set the record straight and put a face on the service and sacrifice of men and women in uniform. As a result of his work on 18 different books, Barris has earned a reputation of trust among Canada's veterans.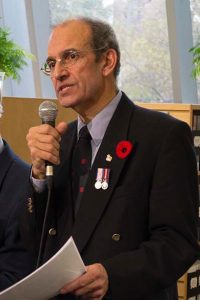 Indeed, over the years, nearly 6,000 of them have shared their memories, all offering original material for his books. For this new presentation, Ted calls on vet interviews he compiled for his book Breaking the Silence: Veterans' Untold Stories from the Great War to Afghanistan.
This ground-breaking presentation goes to the heart of veterans' wartime experiences. Created by Canada's foremost 'people's historian.' It's perhaps Ted Barris's most personal talk, as he unlocks the terrible silence of combat while showcasing his extraordinary skills to enable some of this country's most courageous veterans to share their stories for the first time.
"My Journey with Veterans," is a powerful testament to those who have sacrificed so much for Canada.