Korean War story for North York Historical Society
November 15, 2017 @ 7:00 pm

-

8:30 pm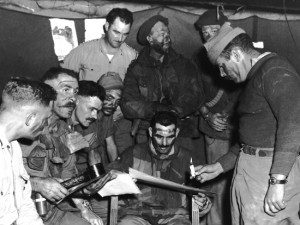 On November 15, historian Ted Barris brings his presentation on the "forgotten war" to the North York Historical Society. Politicians called it a "police action." The Canadian working volunteers who went to Korea to fight the Communists remember it as a bitter, grinding shooting war.
In the summer of 1950, thousands of Canadians – some veterans of the Second World War and regular army servicemen as well as adventure-seekers, unemployed and even some in trouble with the law – eagerly signed on for a UN-sponsored mission to stop the Communist foray into South Korea. They joined a forty-eight-nation, U.S.-led expeditionary force that quickly found itself embroiled not in a "police action," but a full-scale hot war. Barris's book, Deadlock in Korea, tells the stories of the men who fought in Korea, giving this war – that cost Canada more than a thousand casualties and was virtually ignored back home – its rightful place in Canadian history. The book was officially recognized as the official history of Canadians at war in Korea by the Korea Veterans Association of Canada (Barris was made an honourary member of the KVA).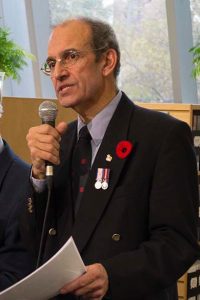 Ted Barris is an author, journalist and broadcaster. As well as hosting appearances on CBC Radio and regular contributions to the National Post and Legion, Air Force and Zoomer magazine, he is a full-time professor of journalism and broadcasting at Centennial College in Toronto. He has authored 18 published, non-fiction books.
In 2011 he received the Canadian Minister of Veterans' Affairs Commendation and in 2012 the Queen Elizabeth II Diamond Jubilee Medal. His book The Great Escape: A Canadian Story received the 2014 Libris Best Non-Fiction Award.