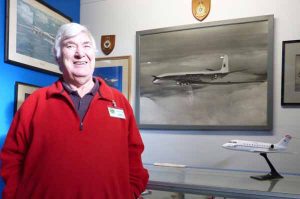 It didn't appear too busy that day when we pulled up. We walked to the entrance of the museum, which was essentially a number of aircraft hangars strung together near the airport in Victoria, B.C. As soon as we came through the front door, we were greeted by the cashier taking admissions and a man wearing an identification badge. It read Volunteer – Robbie Anderson.
"Hello," Anderson said pleasantly. "I'll be your personal guide today."
Well, that was new. I've visited a lot of museums in my time, but not unless I had specifically arranged for a guided tour, had I ever been personally greeted at the museum door that way.