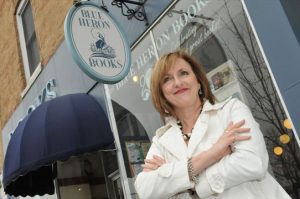 Some of the last few nights, when I took the dog for a walk, I noticed that I had to wear a sweater. On other walks up our street, it became pretty obvious that the trees were starting to turn. Then, a couple of weeks ago, Shelley Macbeth's email arrived.
"Just confirming that you're all ready for Books and Authors," she wrote.
That's when I realized the season had changed. If it's time for Blue Heron Books' Books and Authors night, it's truly the beginning of fall. For those of you who have lived here and have followed Uxbridge's incredibly lively arts scene over the past 30 years or so, it's no surprise.