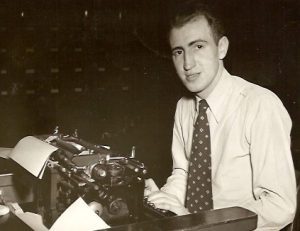 My back was to the wall. Eleventh hour. Up against it. All those clichés applied. My Grade 8 history essay – on the causes and effects of the War of 1812 – was due Monday morning. It was Sunday night and the essay was done in every way but one. I pleaded with Dad to help me, not to compose the essay, but to type it for me. And he did, but not without an important provision.
"This is the last time," he said. "From now on, you're on your own. You've got to type it yourself!"
I nodded, not really understanding what had just happened. All I cared about was that my history paper would be delivered in class, on time and looking spotlessly professional. Why? Because my dad was a professional writer and he would never submit anything short of perfect.