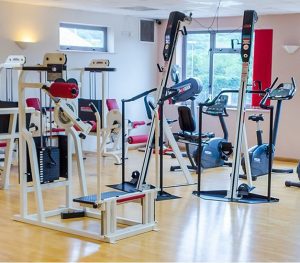 After he'd competed a strength test, and a flexibility test, and a reflex test on my injured shoulder, a few weeks ago, my doctor gave me the news. He'd seen an X-ray and an ultrasound that indicated I'd slightly torn something in my rotator-cuff. That sounded bad enough. Then, he handed me a referral form and told me to go to an office on the lower level of the health centre.
"Go get some physiotherapy," he told me.
I opened the door and entered a front office with a TV blaring 24-hour news, racks of magazines and someone to book my appointments. That was all well and good. But beyond the front office was a world I've never really understood, rarely entered, and often feared.