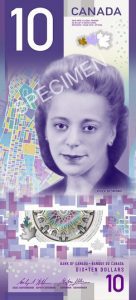 It brought a smile to my face. It made me prouder than I've felt about being a Canadian in a while. Although, I think we all might have felt better about the entire episode, had Ottawa considered making such a decision years ago. But there it was, the image of a Viola Desmond on the $10 bill. And when I saw her story in the news, I thought the comment from the Governor of the Bank of Canada was entirely appropriate.
"It was long past time for a bank note to feature an iconic Canadian woman," Stephen Poloz told reporters last Friday.
In case you missed the story, in the fall of 1946, when this country was as racist as any, Viola Desmond committed an act of civil disobedience. On a business trip to New Glasgow, Nova Scotia, to sell some of her beauty salon products, her car broke down; she had to wait for the repairs and so stopped by the Roseland Film Theatre to watch a movie. She paid for her ticket and, in order to be closer to the screen, sat in a seat on the main floor, which she didn't realize was reserved for "whites only."
She refused to move, was escorted from the theatre, and later convicted of evading the extra one-cent tax charged for those seats on the main floor. She paid the fine of $20, but appealed the conviction; her legal advisors presented the case as a financial issue, not a racial one, and she lost the appeal.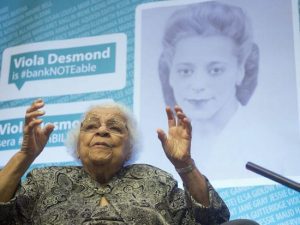 Despite becoming the subject of a documentary, being featured on a postage stamp, and sparking the rise of the civil rights movement in Canada, she died in 1965, with her name not yet cleared. Nova Scotia finally issued a pardon in 2010. And this week her surviving sister attended the unveiling of the new $10 bill.
"It's beyond what I ever thought," Wanda Robson told reporters. "I was speechless."
The entire episode has me thinking about the precedent of honouring Ms. Desmond and about the need to make space on our currency for other Canadians, some of them with much less controversy associated, and some of them close by. I think of other builders of the country; men and women whose distinctive character and creativity certainly deserve such notoriety.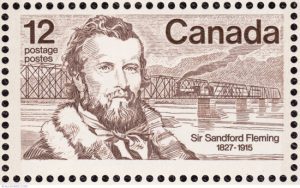 Since our currency tends to be preoccupied with men of the 19th century (such as John A. Macdonald) why not recognize the man who gave the world Standard Time? A civil engineer, writer, surveyor, artist and Queen's University chancellor, Sir Sandford Fleming's efforts helped the world railways operate on time and their passengers catch their trains.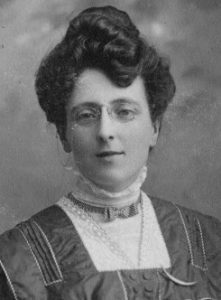 Closer to home and more contemporary, why wouldn't Stephen Poloz and the Bank consider Lucy Maud Montgomery for a spot on our $50 instead of another politician – William Lyon Mackenzie King? In this neck of the woods, we tend to take Maud's genius for granted. But ask students of international literature about the impact of her writing on rural life, book publishing and the status of women, and they'll praise her talents, her prolific output and life achievements akin to those of a Samuel Clemens, a.k.a Mark Twain!
And particularly in recent days, when Maud's difficulties coping with the stresses of raising a family, dealing with a troubled marriage, and coping with unscrupulous publishers, have come to light, such common heroism deserves as much praise as winning elections.
Indeed, some of the impetus for my thinking along these lines comes from a recent editorial by Edward Keenan, who suggests strongly that it's time to stop putting monarchs and politicians on our coins and paper currency. "It gets to be like sitting through the same Grade 9 history lecture every time you open your wallet," he laments. I agree. As Keenan continues, why not put Mordecai Richler on the $5, Austin Clarke on the quarter, and Terry Fox on a the Loonie? "It's a gimme!"
I'm sure there are endless lists of Canadians we all could draft for the Bank of Canada to consider, each of them as deserving as Viola Desmond. If it's scientists you want, what about Fred Banting or Roberta Bondar? Or how about artists Gord Downie, Joni Mitchell, Oscar Peterson or Emily Carr?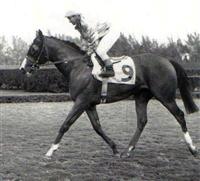 And if you want one that's really off the wall, why not put one of the most extraordinary Canadian athletes we've ever produced on a bill? Born in 1961, north of Oshawa, he rose to prominence in 1964 by winning some of the most coveted races on four legs – Northern Dancer – winning the Queen's Plate, the Kentucky Derby and the Preakness.
My only regret about Viola Desmond depicted on a Canadian bill is that they should have put her on the $20 bill – the exact amount of the fine she had to pay for sitting in the "whites-only" section of the movie theatre in 1946. However, I do applaud the progress of giving currency back to the people.